Austrian priest makes powerful case for pacifism
BY C.S. MORRISSEY
You Shall Not Kill is an inspiring book by the Austrian priest and university professor Johannes Ude (1874-1965) explaining the rationale for nonviolence, writes C.S. Morrissey. (Photo credit: Wipf and Stock)
Between 1941 and 1944, under constant threat of death from Hitler's dictatorship, Austrian priest and university professor Johannes Ude clandestinely penned You Shall Not Kill.
When Ude was charged with treason and imprisoned by the Nazis for a second time, from August 1944 to April 1945, he almost starved to death. But the approach of Allied troops saved his life.
Before his imprisonment, Ude had entrusted his book to the artist Hanns Kobinger, who kept it from falling into the hands of the Gestapo. The book makes a powerful and persuasive argument that followers of Jesus Christ should imitate their Lord by living a life of total nonviolence.
Cascade Books, an imprint of Wipf and Stock Publishers, has just published You Shall Not Kill in an excellent English translation by Ingrid M. Leder. Included is Kobinger's original foreword to the book. But now there is also a foreword, written especially for the English edition, by the prolific Catholic historian Ulrich L. Lehner.
As the author of books like The Catholic Enlightenment: The Forgotten History of a Global Movement (Oxford University Press, 2016), Lehner is somewhat of a specialist in histories of mavericks and visionaries like Ude.
"There was probably not a more educated Catholic theologian in the twentieth century than Ude," argues Lehner. The claim may seem shocking, but Lehner points out that neither Hans Urs von Balthasar nor Karl Rahner had the five doctorates Ude did.
Ude first earned doctorates in philosophy and theology, then a third in dogmatic theology, a fourth in biology, and a fifth in economics. The astounding range of Ude's learning is on display in the brilliant argumentation of You Shall Not Kill, which comprehensively reviews both sides of the dispute over nonviolence.
The first 40 pages cover traditional Catholic teaching on the commandment not to kill. Ude shows how, in accordance with reason and natural law, moral philosophy must arrive at the absolute rejection of abortion, suicide, sterilization, and the killing of terminally ill or mentally disabled persons.
Ude also explains the arguments that justify violence when employed under such forms as the death penalty and self-defence, as well as in limited defensive warfare according to the "just war" tradition.
Yet Ude then proceeds, in an extended treatment of over 200 additional pages, to argue against the traditional justifications for the death penalty, self-defence, or military action. He rejects conscription, military service, and any form of warfare whatsoever. He even includes an explanation about why many people committed to nonviolence become vegetarians.
Nominated 12 times for the Nobel Peace Prize, Ude was a significant figure in the international pacifist movement.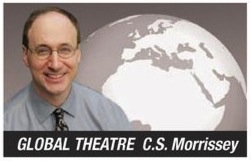 Yet many people are still skeptical about what quality of arguments could possibly be given to defend nonviolence. Common sense seems to endorse the notion that sometimes Christians must fight. Yet Ude makes a powerful case that should be read by anyone who dares, in any way, to reject the divine commandment not to kill.
At the very least, one should not reject nonviolence if one does not yet understand its full rationale. Reading You Shall Not Kill is a great way for anyone to learn how the most educated Catholic of the 20th century makes the strongest possible case for peacebuilding.
Anyone who wants to change their life for the better, and to be inspired to make a real difference in the world, will be encouraged by this book.
Nonviolence is also commended in the message of Pope Francis for the 50th World Day of Peace on Jan. 1, 2017: "A Style of Politics for Peace."
"I ask God to help all of us to cultivate nonviolence in our most personal thoughts and values," Francis writes. By embracing Jesus' teaching about nonviolence, says the Pope, we become his true followers.
Francis exhorts us each to personally cultivate "peacebuilding through active nonviolence," and yet he also encourages a comprehensive cultural shift toward peacebuilding:
"This is also a programme and a challenge for political and religious leaders, the heads of international institutions, and business and media executives: to apply the Beatitudes in the exercise of their respective responsibilities."
It is the ultimate New Year's resolution: "In 2017, may we dedicate ourselves prayerfully and actively to banishing violence from our hearts, words and deeds, and to becoming nonviolent people and to building nonviolent communities that care for our common home."
Nonviolence is not impossible, says the Pope: "Everyone can be an artisan of peace."
Dr. C.S. Morrissey cultivates classical tradition by teaching the Greek and Latin classics. Learn more at moreC.com.