Dawn Eden shows God's love is essential for healing
BY C.S. MORRISSEY
Dawn Eden shows how the mercy of God brings healing and inner peace, writes C.S. Morrissey. (Image credit: Ron Sartini/Ave Maria Press)
Dawn Eden shared a special spiritual resource with us in her previous book, My Peace I Give You: Healing Sexual Wounds with the Help of the Saints. Therapy definitely helps us to cope, but only the love of God can set us free from the pain of our past. And who knows the love of God better than the saints?
Remarkably, the lives of many saints concretely demonstrate how Jesus is able to heal our memories. From this angle, Dawn drew examples from the saints' life experiences, in order to find help for anyone who, just like herself, has been wounded by past traumas.
Impressively, as she read the lives of the saints, she was able to notice what most others had failed to notice. Because of her own experience, she was able to be sensitive to certain episodes of the lives of the saints. She picked up on details that most people overlook.
Unfortunately, many people think of saints as "superheroes." But the truth is the saints are broken people, who nonetheless learned where to find healing. And part of the joy of discovering the healing love of God is, on the basis of one's own experience, being able to help others who are also in need of healing.
God can transform and heal all our most painful memories. This is very good news for those who have suffered from sexual abuse. Unsurprisingly, after writing her book, Dawn heard from a large number of survivors of abuse. They told her how much her book helped them.
But they also made a request she didn't expect. They asked her to write a book for people who may not have experienced sexual abuse, but who nevertheless still have painful memories from their past. Their memories needed to be healed too.
At first, Dawn didn't know how to write a book in response to this request. But then something wonderful happened. Pope Francis became our new Pope in 2013.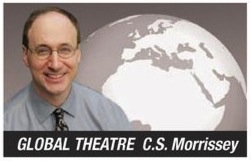 When the new Pope delivered his first Easter Vigil homily, it was about the meaning of the risen Christ. The risen Christ is able to heal our memories, he said. The sermon immediately got Dawn's attention.
Later on in his pontificate, she noticed that Francis, a Jesuit, liked to talk about Ignatian spirituality. She became intrigued by his talk of St. Ignatius of Loyola and the Spiritual Exercises. Memory played a key role in what Ignatius taught about the life of prayer.
Inspired by all this, Dawn was soon able to begin writing her next book, for everyone, about how Jesus can heal our memories. It would be a book not primarily addressed to survivors of sexual abuse. But oddly enough, in writing the new book, Dawn experienced that she herself, a survivor of abuse, was drawing even closer to Christ.
Because of the profound things she was proceeding to learn from St. Ignatius and Pope Francis, as she wrote the book her own healing journey continued. Unexpectedly, her experience of the healing mercy of God grew and grew.
One of the most wonderful things in Dawn's writing is when she shares personal stories about her own life. She writes of difficulties, and then of transformative healing. In her new book, she shares anecdotes about her latest spiritual breakthroughs.
Thankfully, this new book written by Dawn is now available. It has the title Remembering God's Mercy and, on the cover of the book, it has the following subtitle placed right below the main title: Redeem the Past and Free Yourself from Painful Memories. But it also has another subtitle, placed right above the main title: Embracing the Wisdom of St. Ignatius and Pope Francis.
Her book is one of the most refreshing reflections on Pope Francis that I have ever read. Usually, when we read something about Pope Francis, it turns out to be little more than gossip, or complaints, or criticism. But Dawn is completely different.
She writes in such a beautiful way, and with such an open heart, that she is able to share with us many incredibly wonderful spiritual lessons, which she has recently learned from studying the words of Pope Francis.
In this regard, Dawn shows her gift for noticing what other people fail to notice, and for appreciating what other people fail to appreciate. As she shares her reflections on the spiritual wisdom of Pope Francis and St. Ignatius, the book proceeds through a highly readable, extended commentary on a famous prayer by St. Ignatius; namely, the Suscipe ("Take, Lord, receive…").
I highly recommend reading this book, especially if you are desperately longing to escape from pain, regrets, and resentments. As the saints knew, God's love is the secret for genuine healing.
But like them, you really do need help with the details. Thank God; with this book, Dawn is here to help.
Dr. C.S. Morrissey is a Fellow of the Adler-Aquinas Institute and part of its Metropolitan Philosophy Roundtable at The King's College in Manhattan dedicated to "Educating Present and Future Leaders to Promote Global Peace."