New Jane Austen film Love & Friendship returns to philosophy of virtue
BY C.S. MORRISSEY
In Whit Stillman's new Jane Austen film, Lady Susan Vernon (Kate Beckinsale) sets her sights on Reginald DeCourcy (Xavier Samuel). Charm is a simulation of virtue, used by those who lack virtue, writes C.S. Morrissey. (Photo: Bernard Walsh/Roadside Attractions)
Not only Jane Austen fans, but also philosophers, are excited about the release this month of the new Whit Stillman film, Love & Friendship.
Stillman has taken the epistolary novella, Lady Susan, an early project of Austen's, and adapted it for the screen. Unlike the heroines of Austen's classic novels, Lady Susan Vernon is a flat-out wicked schemer who knows how to use charm to secure personal advantage.
In his hilarious first movie, Metropolitan, Stillman has Tom and Audrey, the film's two main characters, debate the character of Fanny Price, the virtuous heroine of Austen's novel Mansfield Park.
Initially, Tom parrots the thesis of the critic Lionel Trilling: "Nobody has ever found it possible to like the heroine of Mansfield Park." But Audrey argues back about how she likes this novel with its virtuous heroine.
Eventually, Audrey finds out that Tom has never even read Mansfield Park. Ironically, Tom is also unaware of how Audrey's own virtue makes her the virtuous heroine of the story that the movie Metropolitan itself tells.
Meanwhile, Tom is pining away for his lost love, Serena Slocum, who is able to manipulate Tom with her charm. Serena sabotages Tom's budding romance with Audrey.
Happily, Tom wises up later in the movie. He finally gets around to actually reading the Jane Austen novel. And he changes his mind about the virtuous heroine.
In this clever way, Stillman paid dramatic tribute to Austen in his first film, Metropolitan. Now, four movies later, with Love & Friendship, Stillman returns to the problem of the virtuous heroine.
With Lady Susan Vernon, we get the sort of heroine that the young Tom would have instantly fallen for, fooled by her charm. The whole movie revolves around Susan, not a virtuous heroine like Audrey or Fanny.
This gives us the chance to compare Lady Susan with the more virtuous heroines of Austen's classic novels. As with Stillman's other films, this is a story inviting us into philosophical reflection.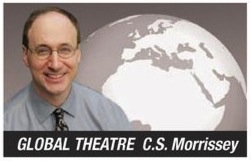 In his famous book After Virtue, the Scottish philosopher Alasdair Macintyre, who converted to Catholicism later in life, calls Jane Austen "the last great representative of the classical tradition of virtues."
"It is her uniting of Christian and Aristotelian themes in a determinate social context that makes Jane Austen the last great effective imaginative voice of the tradition of thought about, and practice of, the virtues," he writes.
Yet most people do not think of Jane Austen primarily as a philosopher. "It has proved easy for later generations not to understand her importance as a moralist because she is after all a novelist," says Macintyre.
And yet Austen uses the very form of the novel to provoke us to meditate on moral philosophy. "Jane Austen's moral point of view and the narrative form of her novels coincide. The form of her novels is that of ironic comedy," observes Macintyre.
Austen's ironic comedies allow us to see what her characters may not see about themselves. This makes a philosophical conversion possible for us. That is, we are offered the opportunity to make inferences about virtue, and thereby come to reflect on our own moral choices.
"Her irony resides in the way that she makes her characters and her readers see and say more and other than they intended to, so that they and we correct ourselves," writes Macintyre.
Alluding to the notorious thesis of Lionel Trilling, Macintyre takes up the fact that Fanny Price "has been found positively unattractive by many critics," and that many men, like Tom in Metropolitan, are easily charmed by a Serena or a Lady Susan. This fact causes many a virtuous heroine, like Audrey, to weep the tears of unrequited love.
"But Fanny's lack of charm is crucial to Jane Austen's intentions. For charm is the characteristically modern quality which those who lack or simulate the virtues use to get by in the situations of characteristically modern social life," observes Macintyre about our decadent age addicted to charm.
"Camus once defined charm as that quality which procures the answer 'Yes' before any question has been asked," writes Macintyre. "And the charm of an Elizabeth Bennet or even of an Emma may mislead us, genuinely attractive though it is, in our judgment on their character."
Jane Austen deserves a preeminent place among moral philosophers because she teaches us about how to form right judgments about character, as well as about how to dedicate ourselves to the pursuit of virtue for its own sake.
"Fanny is charmless; she has only the virtues, the genuine virtues, to protect her," writes Macintyre.
When Whit Stillman's Love & Friendship arrives in theatres everywhere on May 27, most viewers will find themselves charmed by Kate Beckinsale's irresistibly seductive Lady Susan.
But the more philosophical members of the audience will find themselves comparing this character to the virtuous heroines of Stillman's earlier films and Austen's later novels.
Dr. C.S. Morrissey is a Fellow of the Adler-Aquinas Institute and part of its Metropolitan Philosophy Roundtable at The King's College in Manhattan dedicated to "Educating Present and Future Leaders to Promote Global Peace."