Physician-assisted suicide summons death
BY C.S. MORRISSEY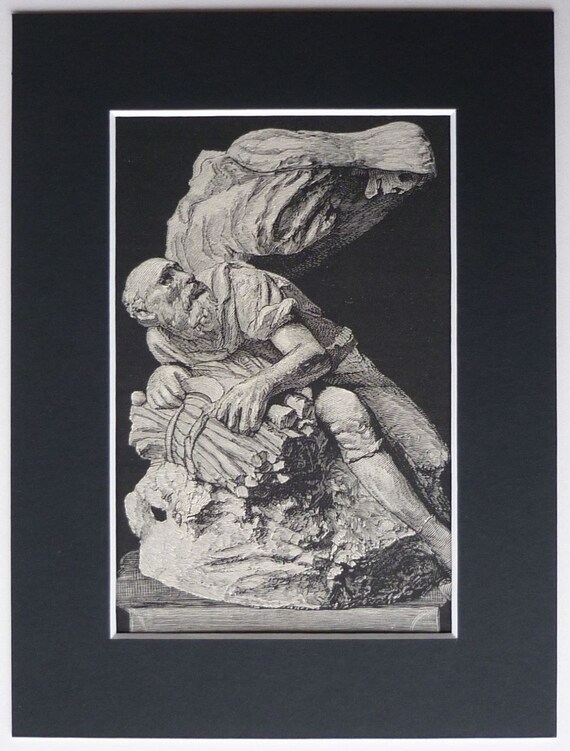 Aesop's fable teaches us that suffering people need human help rather than death, writes C.S. Morrissey. (Picture: Alphonse Legros' 1882 etching of his sculpture of the fable of Death and an Old Man)
Among Aesop's Fables is the story about "The Poor Man and Death." Legend has it that Aesop was a slave whose storytelling wisdom turned him into a political advisor.
In 1692, Sir Roger L'Estrange published a classic translation of Aesop's Fables. In L'Estrange's version, the story is told as "Death and an Old Man":
"An old man that had travell'd a great way under a huge Burden of Sticks found himself so weary that he cast it down, and call'd upon Death to deliver him from a more miserable Life.
Death came presently at his call, and asked him his business.
Pray, good Sir, says he, Do me but the Favour to help me up with my burden again."
L'Estrange translates the moral of the story as: "Men call upon Death, as they do upon the Devil; when he comes they're afraid of him."
The old man in the story has second thoughts. Someone who wishes for Death, because they are carrying a heavy burden, may in fact suddenly reconsider when the moment of death comes.
Cardinal Thomas Collins, the Archbishop of Toronto, echoed this timeless wisdom when, on March 6, he delivered a sermon against Canada's implementation of physician-assisted death. He told reporters afterwards, "people have not thought much about this."
When people do think, they will realize physician-assisted death is "most destructive to the human person, destructive to our society, our community," as Cardinal Collins said in his homily.
Unfortunately, this realization may come too late for Canadians, just as it did for the old man in Aesop's story. The punch line of this dark tale is that the old man, upon reconsidering his wish, pretends he has summoned Death only because he needs help carrying his load of wood.
But this twist in the story also captures a poignant truth. What the old man really needs is, not Death, but human help in carrying his burden.
People who are suffering so much that they want to die need other human beings, more than anything else, to help them with their painful burden.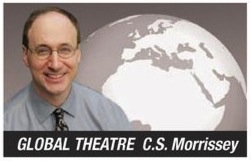 There are many medical situations in which someone may feel the pain they are experiencing is an unbearable evil. Also, they may be considerably distressed by how much other people are upset over their suffering.
Palliative care is the medical art that has been developed for precisely these types of end-of-life situations. Palliative care is, by definition, care that makes what was previously thought to be unbearable now to be bearable.
But there are currently multiple obstacles keeping the patients who need palliative care from receiving palliative care. One obstacle is material: namely, money.
Palliative care costs money. Unfortunately, only a minority of end-of-life patients in Canada who need palliative care are in fact receiving it.
Surely we can all agree that it is immoral to use physician-assisted death to solve this problem. Health care funding needs to make palliative care a priority. But if the Canadian government coerces medical caregivers to offer physician-assisted death instead, they will do grave harm to human rights and human dignity. They will have made it possible for hospitals to save money by advising patients to die early.
Euthanasia is obviously a gravely immoral choice when it is chosen as a substitute for financially supporting palliative care. But its inherent immorality also warps the thinking of doctors and patients in other unconscionable ways.
Rather than a long path of painful endurance, patients may wish for a short end to it. But isn't the role of medical professionals to ease the patients' burden, rather than provide them with a quick exit?
The controversy here is over what is most mentally beneficial for a patient. Should a patient be allowed to commit suicide and to end their life early, if their thoughts and feelings are pulled in that direction? Should a doctor be required to assist them in this?
Prodded by a recent Supreme Court ruling into giving an answer, the government of Canada wants to say "yes" to physician-assisted suicide. But it is a perilous path, in times of sickness and suffering, to make the subjective thoughts and feelings of doctors and patients into objective rules for society.
The only way to ensure the universal human right to life, and the only way to protect universal human dignity, is to make palliative care available, as an objective rule, to everyone who needs it.
Otherwise doctors and nurses will irresistibly be tempted to view life as something that is not always worth living. And the sick and suffering will inevitably be pressured to die.
Dr. C.S. Morrissey, a Fellow of the Adler-Aquinas Institute who teaches the Great Books for the Ignatius-Angelicum Liberal Studies Program, is moderating "Death and the Dark Side: A Debate on Assisted Suicide in Canada," on Thursday, March 17, from 7:00 to 8:00 p.m. in Northwest Auditorium at Trinity Western University.
He is also speaking with Dr. David Klassen on human rights and physician-assisted death on Saturday, March 19, 2016, from 10 a.m. to 12:00 noon, in Academic Room 102, at Saint Mark's/Corpus Christi Colleges, 5935 Iona Drive, Vancouver.