Rejoice! Advent preparations will include Star Wars
BY C.S. MORRISSEY
Father Robert J. Spitzer teaches us that the presence of God within us is the source of our attraction to and love of myths, writes C.S. Morrissey. (Photo: Disney)
This year, Advent preparations for Christmas will include getting ready for the new Star Wars movie. Here's what to do.
First, get a copy of Father Robert J. Spitzer's amazing new book, The Soul's Upward Yearning: Clues to Our Transcendent Nature from Experience and Reason (Ignatius Press, 2015).
Second, start re-watching the previous Star Wars films with family and friends. Gaudete Sunday (the Third Sunday of Advent) kicks off the week in which Star Wars: The Force Awakens (Episode VII) opens in movie theaters. Rejoice: I have a movie watching plan to get you ready.
But first, let me tell you about one of the best books of the year. Father Spitzer is a Jedi master who can train you in the ways of the Force. By this I mean he can tutor you in how to see the evidence for the universe's transcendent dimension. He will open your mind's eye to look beyond scientific materialism.
The Soul's Upward Yearning argues most convincingly from what we know best, our own transcendent nature. We humans are transcendent beings with transphysical souls that survive bodily death, who are in search of perfect love, truth, goodness, and beauty. This is expressed, for example, in the popularity of the Star Wars films, says Father Spitzer.
For advanced Jedi thinkers, Father Spitzer adds two appendixes with proofs from physics and philosophy of God's existence and attributes. He gives an exciting and rigorous formulation of what the human mind can know about ultimate reality.
In the main body of the text, anybody interested in acquiring a deeper understanding the Force (i.e., transcendence) will delight in Father Spitzer's survey of the evidence showing our transcendent nature. He cites research in neuroscience and psychology and contemporary studies of near death experiences.
Father Spitzer also invites us to consider: if the Star Wars movies are "only an escape, why does every other escapist book or series enjoy a mere fraction of the popularity"?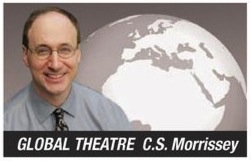 "Is it because of the visual effects in Star Wars?" he asks. "Very unlikely, given the fact that there are many other action movies with even better visual effects that haven't scratched the surface of Star Wars' popularity."
Instead, Father Spitzer points to the fact that Star Wars is, technically, a story in the "transworldly, transphysical, and spiritual" genre of myth. "Though a myth is fictional, it is not fiction," he observes.
"The objective of myths is to express ultimate truth and meaning," writes Father Spitzer, "and in order to do this they must reach beyond the contingent barriers of this world and universe and reveal the source of truth and meaning—that is, ultimate reality."
"Not only this," he continues, "myths must also reveal how and why ultimate reality connects with this world—and the people within it."
Father Spitzer gives a detailed analysis, drawing upon the work of psychological researchers, about how myths provide us with evidence that we "have a soul through which a transcendent reality has imparted numinous feelings, religious intuitions, and the contents and feelings of conscience."
In this light, Obi Wan's exhortation to young Skywalker ("Luke, trust your feelings") acquires its proper significance.
"Myths are attractive and fascinating," writes Father Spitzer, "because they draw us into our numinous feelings and religious intuition; they tell us about the truth of ourselves—that we are called to be heroes (or helpers of heroes) in a most noble mission: the defeat of cosmic evil and the restoration of cosmic good."
"Myths tell us that our lives are not purely mundane, but rather involved in matters of the highest consequence: eternal consequences," he concludes.
Therefore, time spent with Star Wars is an escape from mundane reality in the very best sense: it puts us in touch with a higher reality.
As Fr. Spitzer affirms, "Our attraction to and love of myths comes from within us — or better, from the presence of God within us — inviting us into His noble mission, into Himself, and into His destiny."
To prepare, this Advent, for that noble mission, many Star Wars fans are choosing not to use a lightsaber, but rather a machete. Every good Jedi knows that "Machete Order" (not "Release Order", nor "Episode Order") has become the preferred way of viewing the Star Wars movies.
"Machete Order" slices the execrable Episode I: The Phantom Menace from the saga. Then, crafting an optimal narrative flow, it inserts Episodes II and III after The Empire Strikes Back, ending with Return of the Jedi.
I say, rejoice on Gaudete Sunday by watching A New Hope first, and then follow "Machete order" into opening weekend, with one movie per night for the rest of the week. Do or do not; there is no try!
"May the Force be with you" will be a popular Advent greeting this year. Be ready to make the ancient Jedi reply: "Et cum spiritu tuo."
Dr. C.S. Morrissey is a Fellow of the Adler-Aquinas Institute who teaches the Great Books for the Ignatius-Angelicum Liberal Studies Program. His Web site is: moreC.com.